A rally call against uniform brands
The Editor of Monocle magazine has written in the FT asking for more brands to aspire to be different, he wants an end to uniform brands & marketing. We've got a few recent examples of brands seeking to stand out through humour and the personal touch.
A rally call against uniform brands
The Editor of Monocle magazine pens an article in the FT claiming the business problem facing publishers and airlines is actually one of differentiation. "Spend a bit of time at a US news stand and it's clear that the crisis in the magazine industry isn't so much about plastering covers with hash-tags, the problem is that everything feels and looks alarmingly the same". As brand publishers – identify & listen to your niche audience and be brave with the content you produce.
This week Grolsch have created an interactive campaign featuring the detective Journt Von Deg. The content shows the detective sitting in a bar with a business card and the obligatory pint of Grolsch. Users are then asked to text the number on the card with their name. See it for yourself here.
Viral ads go interactive on vimeo. In the latest Old Spice ad, which has been coined a 'technological and pectoral breakthrough', users are invited to use Terry Crews muscles to   control a variety of musical instruments. The real fun is creating and recording your own muscle music. If you're struggling why not use the cheat sheet for a bit of inspiration.
Get your name engraved on a commemorative bean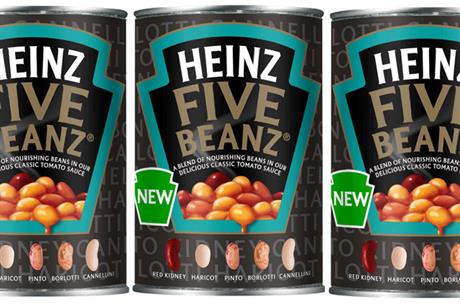 Brands often seek to expand into new sectors of the market and increase demand for new products. With the launch of their 'Five Beanz' range, Heinz is no exception. They've created an app to let consumers discover the bean that fits their personality, and then have the chance to win their own personalised Heinz bean, which will have their name engraved on it. The quirky campaign has every hallmark of being a cult Facebook hit.
Tags: App, beer, Brands, commemorative bean, detective Journt Von Deg, Financial Times, five beanz, Grolsch, heinz, incentives, Marketing, Monacle, muscle music, old spice, P&G, terry crews, vimeo, Viral