Sports, Beer & Sausage Rolls
London 2012
Never mind the brand police, here are the best "Fauxlympic" ads
In the spirit of the Olympics, creative agencies across the country have let their imaginations run free, producing spoof campaigns based on the games for a contest organised by The Drum magazine. Check out the winners to see who won faux gold. Just don't tell the IOC!
… but which real ad is topping the social podium?
Which Olympic sponsor produced the most shared video content? Find out who's become the viral Usain Bolt with this quick but cute game from Unruly Media.
Beer nurtures creativity!
Heineken looks for the perfect draught experience…
It's not unusual for brands to launch a rebranding competition. But inviting people to reinvent their consumption habits is something new. This is what Heineken has in mind with the launch of their Ideas Brewery Challenge, a worldwide competition to reinvent the draught beer experience through digital technology, social media, and interactivity.
… and Stella Artois to fund film workshops
Stella cultivated its association with film through the launch of the Stella Artois Cannes Cinema Club earlier this year. The campaign is now set to expand, with the brand providing funds for special workshops to give cinema lovers the chance to learn from the most influential experts in the industry.
Social Media & Sausage Rolls
Greggs looks for their biggest fan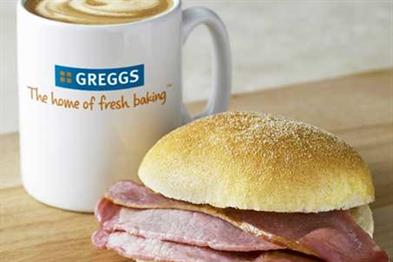 Will Greggs' biggest fan still love Greggs after indulging every week for an entire year? The brand seems to think so. To celebrate reaching half a million fans on Facebook this week, Greggs is hosting a series of social media competitions to encourage fans to bring their virtual sentiment into the real world. The prize for the winner? You guessed it: free Greggs … every week … for a year! We can only hope one of those hungry looking long-distance runners comes out on top.
Tags: 2012, beer, Branded Content, cannes cinema club, competition, consumption habits, draught, draught beer, Facebook, faux gold, fauxlympic, fauxlympics, greggs, greggs competition, Heineken, IOC, Kameleon, kameleon branded content, lager, London, London 2012, Olympic Games, Olympic sponser, olympics, rebranding, rebranding competition, sponser, sponsers, stella artois, stella artois cannes cinema club, the drum magasine, ulimited greggs for a year!! lol, unruly media, usain bolt, video, video content, workshops
Welcome
Juiced is a collection of thought provoking articles from the worlds of content, digital and otherwise to inspire and inform you. Put together by Kameleon, a brand engagement agency.

We trawl every corner of the internet each week to bring you the best articles, information, reports, websites, apps, events and anything else we feel like really, as long as we think that you'll want to see it.
Recent Posts
Archives